The five day event, the Royal Ascot has started. All British royalties (except for William and Harry) were present and I noticed the funny hats worn by the British royalties. My God, some of them were hideous. Is that royalty fashion? Do they have a Blackwell for queens and kings? If not, they could sure use one!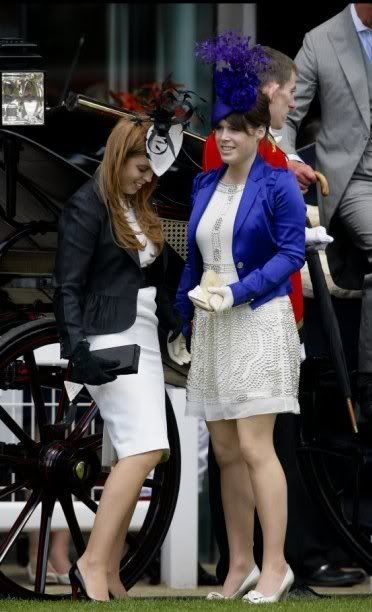 Princess Beatrice and princess Eugenie. The second one is supposed to have gone to the limit on the matter of the skirt's length. I guess they care more about etiquette rather than caring about those silly hats.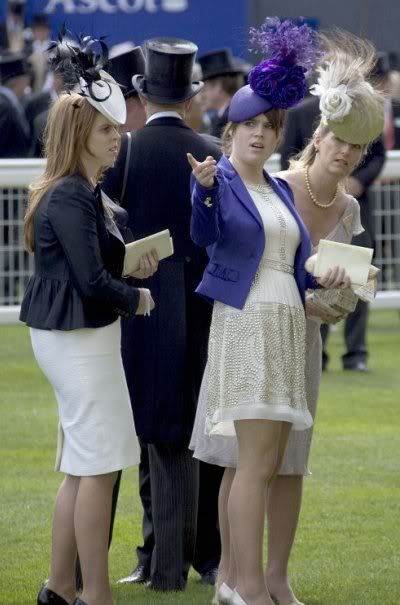 As I said, the skirt worn by princess Eugenie is considered too short for this type of event.
Camilla Parker Bowles. Still awful! That's one silly and ugly hat!

This is Florence Claridge. She's old and wrinkled and she's wearing a very ugly hat!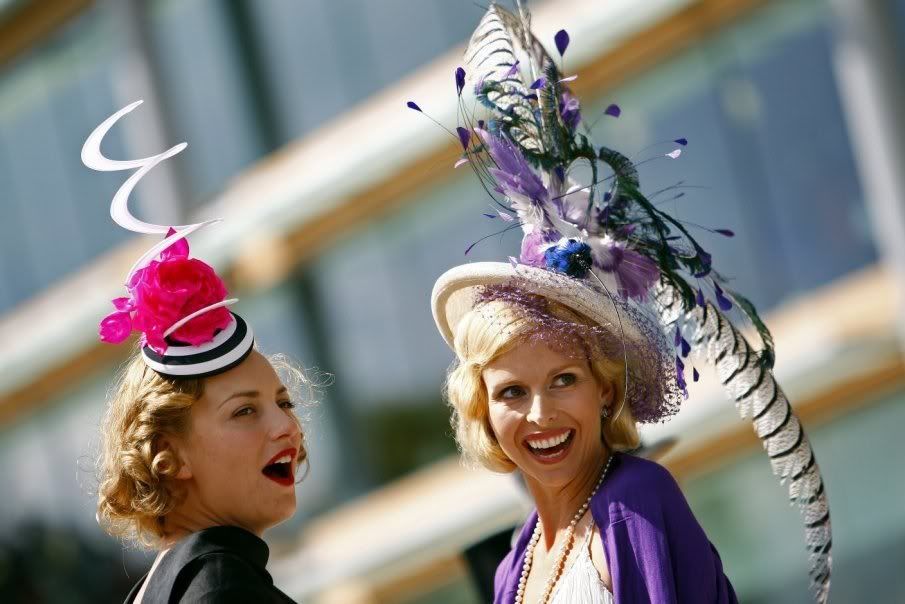 At least they have a beautiful smile

My God! Looks like a bunch of swans dropped their feathers in too many colors.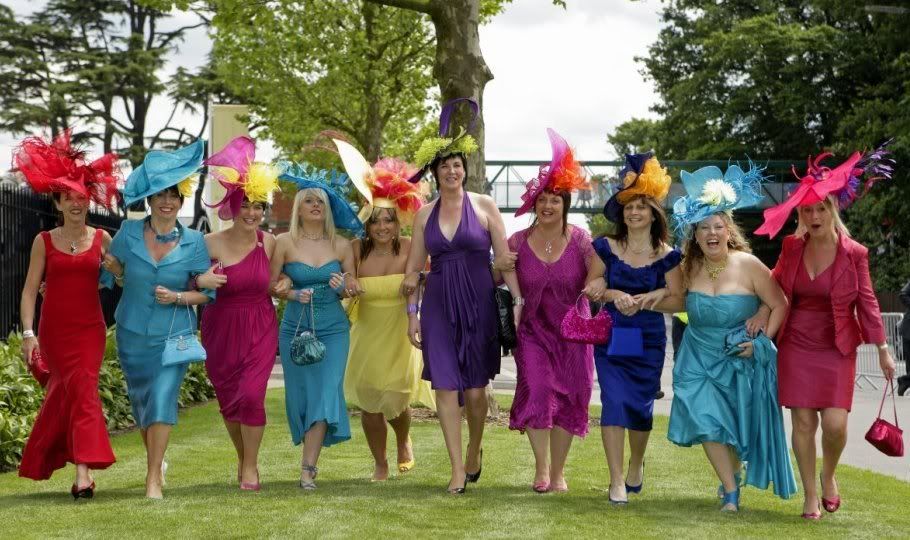 The herd! Front image

The herd, image from the back! Notice the big butts!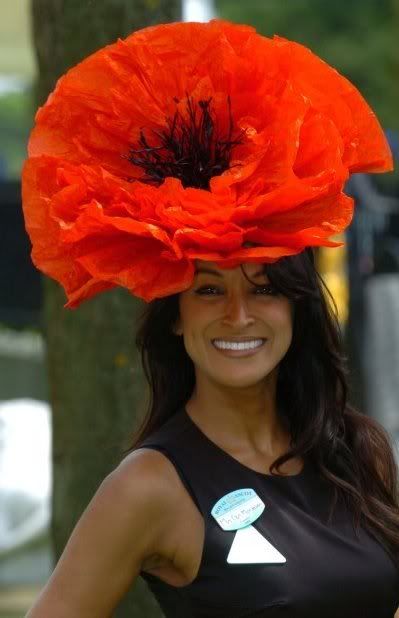 She's very cute but the hat is just silly! It's Jackie St. Clair

Ah, a modern dress and an old style umbrella. It's Jodie Skyes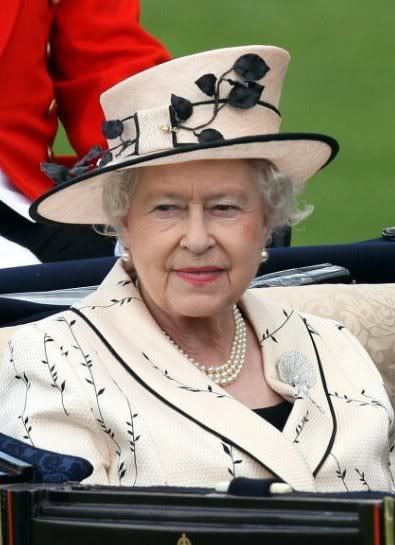 The queen, elegant as always! Her hat is really cute, not silly and not ugly but cute.

A classy hat but still I don't like it. She looks too old with that thing on her head!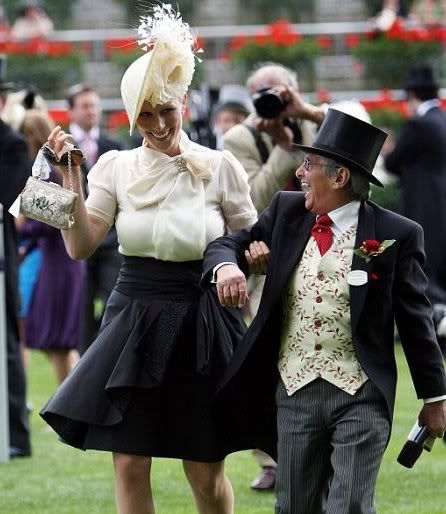 Uf, silly hat! It's Zara, the princess, not the brand!